Coca-Cola® 2018 NASCAR Season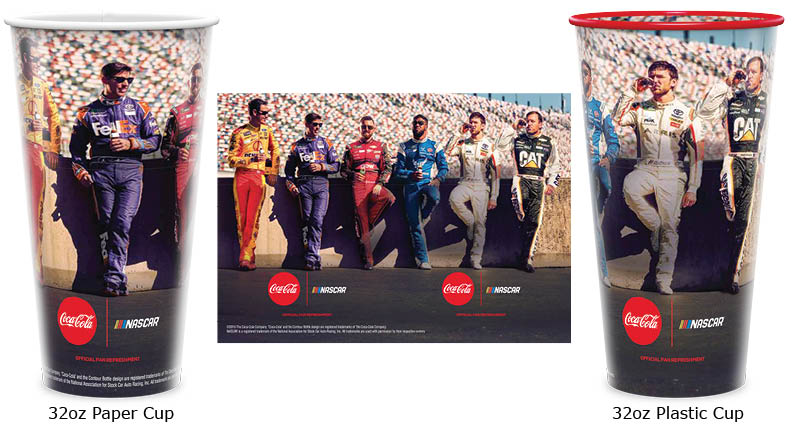 PROGRAM OPTIONS LIDS STRAWS PRICING ORDER
Celebrate the 2018 NASCAR season with Visstun's Coca-Cola® cups. You can choose from the Souvenir plastic or single-use paper cups.
Although it is always good to order early, we will be running the Coke NASCAR Cup program into October, so please reach out even if it is a last-minute request.
Orders must be placed by April 30th and will ship May 21st. Orders needed to ship sooner than May 21st may require rush charges.
Visstun also offers co-branding or custom art on any of our sizes in plastic or paper. For information on co-branded NASCAR cups, please email us or call (800)401-2910.
Download printable Order Form