Coca-Cola® Holiday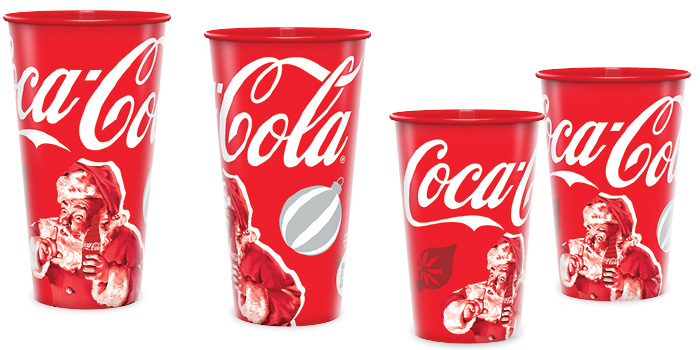 PROGRAM OPTIONS LIDS PRICING ORDER
Celebrate the 2023 Holiday Season with Visstun's Coca-Cola® cups. You can choose from two sizes featuring the Souvenir Plastic Cup with Reusable Lids.
Although it is always good to order early, we will be running the Coke Holiday program into December, so no need to worry about a fast-approaching deadline to order your collectible cups (or the last minute customer requests!)
Orders placed by August 30th will be available to ship October 13th. Orders placed after August 31st may incur rush charges, please call.
Visstun also offers co-branding or custom art on any of our sizes in plastic or paper. To see co-branded cup ideas, visit our Idea Center.