Coca-Cola® 2018 NASCAR Season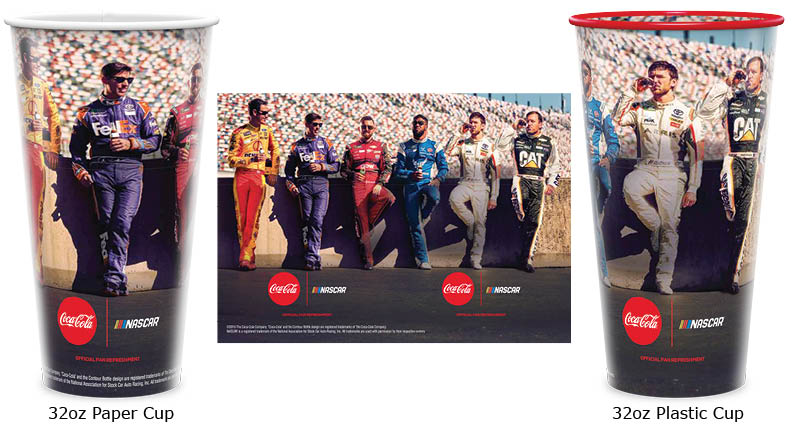 PROGRAM OPTIONS LIDS STRAWS PRICING ORDER
Packaging: All Visstun® cups are sealed in a poly sleeve and packaged in a corrugated case. Lid & Cup co-packs are standard.
Standard Case Packs: Cups are packed 250 cups and 250 lids per case.
Multiple Destination Charge: Visstun® will ship to separate locations for an additional $2.00 per location.
Shipping: F.O.B. Nevada. In accordance with the shipping terms of F.O.B. Nevada, the responsibility of an order transfers to the customer when the order is shipped. Claims for shipping damage MUST be made by the customer when the shipment arrives. Visstun® accepts no responsibility or liability for carrier-caused delivery delays, problems, or product damages.